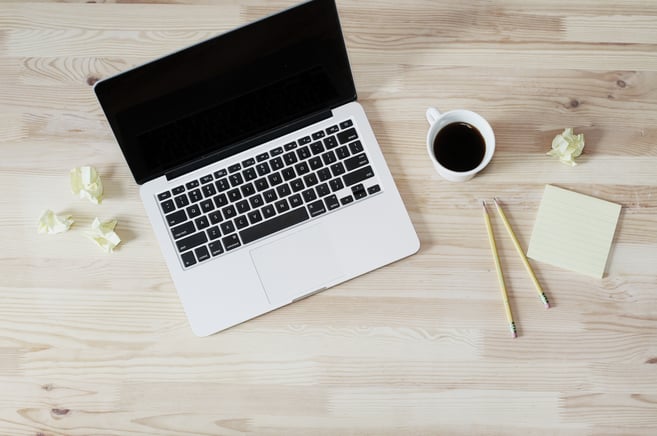 I've always lived in the middle.
In my writing courses at college, I felt more business-minded and bottom-line driven then my creative and artistic classmates. In business courses, I felt way too creative for the black-and-white world of numbers and data. I thought the middle was a bad place to be. I thought the middle meant that I had no real speciality. Thankfully, as I've refined my passion and skill for content marketing, I've learned this: Living in the middle is my greatest strength.
Living in the middle lends itself incredibly well to being a Content Strategist. In my role at Junction 32, I'm tasked with building an effective content strategy for our clients.
Content strategy is serving your audience with informative, helpful and thoughtful content in such a way that they feel good about purchasing your product or service.
My creative side helps me listen to our clients' message and develop a compelling content plan to share their story. My business strategy side helps ensure that the creative content drives leads and converts to sales.
Creative content might look like blog posts, editorial calendars, podcast scripts, email and website copy. Strategy mixed with creative content means calls to action, lead generators, links to other resources and knowing when it's the right time to push a product (or more importantly, when not to).
Living in the middle means nurturing and serving your audience with creativity and helpful content. It means never overselling them. It means sometimes answering their "okay, what next?" questions with a link to your online store.

I love serving clients as the Content Strategist for Junction 32. Contact us today for a content strategy consultation for your small business or non-profit.